War puts leadership to the ultimate test. During a war, a leader must make life or death decisions and be held accountable for those decisions while grappling not only with military strategy, but also political, economic, and domestic dynamics.
My guest explores the lives of nine wartime leaders and what we can learn from them in his latest book: Leadership in War: Essential Lessons From Those Who Made History. His name is Andrew Roberts, and we last had him on the show to talk about his biography of Winston Churchill. We begin today's conversation discussing how Andrew decided on the leaders to highlight in his book, how he defines a "great" leader, and how that definition includes nefarious dictators like Hitler and Stalin. We then take a look at the leadership style of Napoleon, as well as that of World War II leaders like Churchill, Eisenhower, and Marshall. We also unpack how Hitler and Stalin gained power, despite having serious character defects. We end our conversation with the qualities this varied set of leaders held in common.
Show Highlights
What defines a great leader? 
How did Napoleon inspire intense devotion from his soldiers (and the citizens under his rule)?
What Churchill learned from the WWI debacle at the Dardanelles 
Why Andrew was befuddled that Hitler rose to power in the first place
What ultimately led to Hitler's downfall?
How did Stalin rise to power? What was he like as a leader?
What were the doubts that people had about George Marshall? How did he prove them wrong?
What commonalities did these leaders share?
Resources/People/Articles Mentioned in Podcast

Connect With Andrew
Listen to the Podcast! (And don't forget to leave us a review!)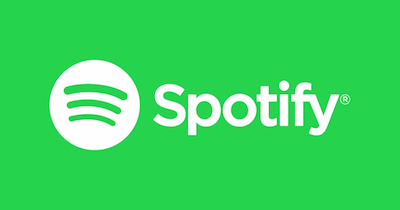 Listen to the episode on a separate page.
Subscribe to the podcast in the media player of your choice.
Listen ad-free on Stitcher Premium; get a free month when you use code "manliness" at checkout.
Podcast Sponsors
Zoro.com. Whether you need stuff for industries like electrical, plumbing, contracting, manufacturing or more —Zoro's got it, from brands you know and trust! Go to zoro.com/manliness to sign up for Z-mail and get 15% off your first order. 
ZipRecruiter. Find the best job candidates by posting your job on over 100+ of the top job recruitment sites with just a click at ZipRecruiter. Visit ZipRecruiter.com/manliness to learn more.
Indochino. Every man needs at least one great suit in their closet. Indochino offers custom, made-to-measure suits for department store prices. Use code "manliness" at checkout to get $30 off your purchase of $399 or more. Plus, shipping is free.
Click here to see a full list of our podcast sponsors.
Read the Transcript
Coming soon!
The post Podcast #582: Essential Lessons From Great Wartime Leaders appeared first on The Art of Manliness.