The literature of Jack London has long been given the short shrift by scholars. They say he wrote some good dog stories for boys, but beyond that didn't showcase any literary genius or high-level craftsmanship. Well, my guest today begs to differ with this assessment. 
His name is Earle Labor. He's the preeminent Jack London scholar and 91 years young. I've had Earle on the podcast two previous times: the first to discuss his landmark Jack London biography, and the second to discuss his own memoir, The Far Music. For this episode, I drove down to Earle's home in Shreveport, Louisiana to talk to Earle about the overlooked literary genius of Jack London and the big themes that London wrote about in his novels and short stories. We begin our discussion with Earle's story of how he became a Jack London scholar and why London's work was historically neglected by academics. We then dig into London's literary themes by first discussing how he used the Klondike as a symbolic proving ground for men and how success in this wilderness depended on one's ability to mold oneself to Jack's "Northland Code." Earle uses excerpts from my favorite London story, "In A Far Country," as well as "To Build a Fire" and The Call of the Wild, to showcase the tenets of this code, and well as London's literary artistry. 
Earle then explains how London shifted his themes later in his career with his agrarian writing, how his wife Charmian changed his perception of real women and his female characters, and the influence that psychiatrist Carl Jung had on London's last works.
Consider this episode a masterclass on the literature of Jack London.
Show Highlights
How Earle became a Jack London scholar 
Why London's literary achievements haven't generally been taken seriously by critics 
What themes did Jack London write about during his career?
Man vs Nature is London's writing 
Earle's reading from "In a Far Country" (my personal favorite of all of London's writings) 
What themes dominate The Call of the Wild? Why is it so much more than just a nice dog story?
How London's ranch in California impacted his writing 
The various codes that Jack wrote about and also lived by 
How London's writing changed after he met and married Charmian 
Who is the "mate woman"?
London and masculinity 
Carl Jung's impact on London's work 
What should people walk away with after reading Jack London's works?
How London changed Earle's life
Resources/People/Articles Mentioned in Podcast
Listen to the Podcast! (And don't forget to leave us a review!)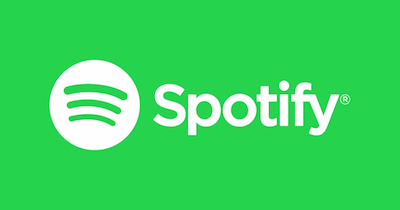 Listen to the episode on a separate page.
Subscribe to the podcast in the media player of your choice.
Listen ad-free on Stitcher Premium; get a free month when you use code "manliness" at checkout.
Podcast Sponsors
Brilliant Earth is the global leader in ethically sourced fine jewelry, and THE destination for creating your own custom engagement ring. For a limited time, you can earn toward a future purchase when you buy now! And, if you purchase an engagement ring, you'll also receive a complimentary diamond jewelry gift. Take advantage of this offer and shop all their selections at BrilliantEarth.com/manliness.
Hello Fresh. America's #1 meal kit. Go to HelloFresh.com/manliness10 and use code manliness10 during HelloFresh's New Year's sale for 10 free meals including free shipping.
Squarespace. Creating a website has never been easier. Start your free trial today at Squarespace.com/manliness and enter code "manliness" at checkout to get 10% off your first purchase.
Click here to see a full list of our podcast sponsors.
Read the Transcript
Coming soon!
The post Podcast #579: Jack London's Literary Code appeared first on The Art of Manliness.