Have you been feeling doubts about your career recently, or perhaps for quite some time? Maybe you're not sure if you're in the right job, or even in the right field, and you can't figure out if you should try to keep making your current position work, or jump ship to something else.
Then you'll likely recognize yourself in the stages of career transition my guest will describe. His name is Joseph Liu. He's a consultant, coach, and speaker who helps people navigate the challenges of switching careers. In his work, he's seen that there's a recurring pattern individuals follow when thinking about and making this weighty decision, which he calls the "7 Stages of Career Change." Today on the show, Joseph walks us through these stages, which begin with Doubt and Dismay and end with Reflection and Relaunch. With each stage, Joseph explains what typically goes through people's minds, common mistakes that are made, and the best actions to take, which sometimes involves transitioning out of your current career, and sometimes does not. We end our conversation with the considerations to keep in mind if you do decide to make a change.
Show Highlights
How do people generally approach career change? What are the common pitfalls? 
The difference between changing jobs and changing careers 
Why the grass isn't always greener on the other side 
The 7 stages of career change 
What does the Doubt stage look like? What mistakes do people make in this stage? 
When does Doubt move to Dismay? 
Small tweaks you can make before "breaking up" with your job/career 
What does the Exhaustion phase look like? What challenges present themselves there?
How do you actually make the move to change careers?
Why it takes a long time, for most people, to make career changes  
What are the 5 broad paths to Relaunch? 
Handling the nuts and bolts logistics of career change 
Is it really possible to find career nirvana? 
Resources/People/Articles Mentioned in Podcast
Connect With Joseph   
Joseph's podcast The Career Relaunch
Listen to the Podcast! (And don't forget to leave us a review!)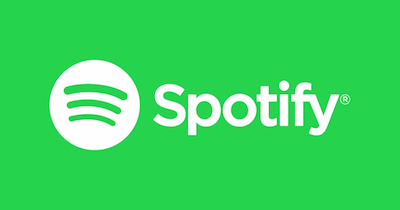 Listen to the episode on a separate page.
Subscribe to the podcast in the media player of your choice.
Listen ad-free on Stitcher Premium; get a free month when you use code "manliness" at checkout.
Podcast Sponsors
The Strenuous Life. A platform designed to take your intentions and turn them into reality. There are 50 merit badges to earn, weekly challenges, and daily check-ins that provide accountability in your becoming a man of action. The next enrollment is coming up in the April. Sign up at strenuouslife.co.
Blinkist. Get unlimited access to read or listen to a massive library of condensed non-fiction books, all for one low price. For a limited time Blinkist has a special offer just for our audience: go to Blinkist.com/art to try it FREE for 7 days AND save 25% off your new subscription.
ZipRecruiter. Find the best job candidates by posting your job on over 100+ of the top job recruitment sites with just a click at ZipRecruiter. Visit ZipRecruiter.com/manliness to learn more.
Click here to see a full list of our podcast sponsors.
Read the Transcript
Coming soon!
The post Podcast #578: Figuring Out If You Should Change Careers (And How to Do It) appeared first on The Art of Manliness.