When you think of philosophy, you probably think of ancient Greece or 18th century France. You probably don't think of America. But this country also birthed its own set of philosophical luminaries, and my guest today had a unique encounter with them.
When modern day professor of philosophy John Kaag was a graduate student at Harvard, he was dispirited and struggling personally and professionally. But thanks to a chance encounter with an elderly New Englander, he discovered an abandoned library in New Hampshire full of rare first edition books of the great works of Western philosophy, many of which were owned by quintessentially American thinkers like Ralph Waldo Emerson and William James. 
Kaag began cataloging the books, and in the process, uncovered the intellectual history of American philosophy and its responses to big existential questions like, "Is life worth living?"
Today on the show I talk to John about his experience with this abandoned library in the woods of New Hampshire, and with the authors of the books which were contained therein. We start off talking about how American philosophy is often overlooked, and its big ideas, which include transcendentalism and pragmatism. We then dig into how the works of European and Asian thinkers influenced American philosophers like Emerson and Thoreau, while they yet tried to make something completely new. John and I then discuss how American pragmatism was developed in response to the philosophical issues Darwinism created around free will and what it means to live a moral life. 
We end our conversation discussing how the pragmatist William James answered the question of whether life is worth living and how his answer might be said to hinge on one essential word: if.
Show Highlights
 What is American philosophy? 
A primer on transcendentalism and pragmatism 
How Kaag literally stumbled upon the archives of American philosophy 
The importance of intellectual and artistic freedom to this philosophy 
Why Emerson's philosophy is more tempered than people often think 
The connection of American philosophers to European and Asian philosophers 
How did Thoreau contribute to American philosophy? 
What do these Americans say about the value of life? 
Exploring the "maybe" of life
How Kaag met his wife in the midst of this exploration of American philosophy 
How has Kaag's life changed in the 10 years since this book was published?
Finding more meaning in your own life by grappling with these philosophies 
What gives you zest?
Resources/People/Articles Mentioned in Podcast

Connect With John 
Listen to the Podcast! (And don't forget to leave us a review!)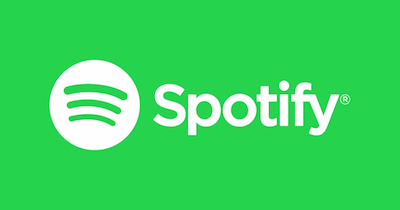 Listen to the episode on a separate page.
Subscribe to the podcast in the media player of your choice.
Listen ad-free on Stitcher Premium; get a free month when you use code "manliness" at checkout.
Podcast Sponsors
Brilliant Earth is the global leader in ethically sourced fine jewelry, and THE destination for creating your own custom engagement ring. For a limited time, you can earn toward a future purchase when you buy now! And, if you purchase an engagement ring, you'll also receive a complimentary diamond jewelry gift. Take advantage of this offer and shop all their selections at BrilliantEarth.com/manliness.
Brickell Men's Products. While being a man is an artform, taking care of your skin doesn't need to be. This new year make the resolution of stepping up your skin care and grooming routine with our friends over at Brickell Men's Products. Try 15 of their best sellers for free, just pay shipping. Go to BRICKELL.LINK/MANLINESS to get your Sample Kit today
Squarespace. Creating a website has never been easier. Start your free trial today at Squarespace.com/manliness and enter code "manliness" at checkout to get 10% off your first purchase.
Click here to see a full list of our podcast sponsors.
Read the Transcript
Coming soon!
The post Podcast #576: A Treasure Trove of American Philosophy appeared first on The Art of Manliness.