It's a new year and like many people, you may have set a goal to exercise more regularly. But like most people, you've set this goal before only to give up on it after only a few weeks. 
Why is it so hard to make exercise a habit? And what can you do to make it stick?
My guest today argues that more willpower and discipline isn't the answer. Instead, you need to completely change the way you think about exercise. 
Her name is Michelle Segar, and she's a behavioral scientist and the author of No Sweat: How the Simple Science of Motivation Can Bring You a Lifetime of Fitness. We begin our conversation discussing Michelle's counterintuitive finding that common reasons for exercising like losing weight or even getting healthier aren't effective motivations. And she shares research on how our ideas of what exercise should look like, as well as the propensity towards an all-or-nothing mindset, also set us up for failure. We then discuss why sheer discipline isn't very effective for staying on track either, and why exercise needs to have an immediately positive impact on our lives if we want to stick with it. Michelle and I spend the rest of our conversation discussing the research-backed framework she's developed to help people make exercise a sustainable habit, which includes less emphasis on willpower and more on changing the meaning you lend to physical activity and its priority in your life.
Show Highlights
What's the success rate of most people's health/fitness resolutions? 
What is the "motivation bubble"? What happens when that bubble bursts?
Why our fitness motives are often contaminated (including health-related reasons)
The failure of willpower and discipline to keep us on track with our exercise goals 
The MAPS framework for building a sustainable exercise habit 
Why faulty meaning in our exercise can lead to a cycle of failure 
Making exercise work for you by giving it new meaning 
Why you should exercise for positive experiences in the moment rather than long-term goals 
The relationship between exercise, diet, and mood 
The role of awareness in sustaining your exercise habits 
Giving yourself permission to prioritize your own well-being 
Why learning goals are better than performance/achievement goals 
Figuring out how to negotiate with yourself 
Using the MAPS framework for other types of goals 
What's something that a listener can do today to make exercise a sustainable habit 
Resources/People/Articles Mentioned in Podcast

Connect With Michelle 
Listen to the Podcast! (And don't forget to leave us a review!)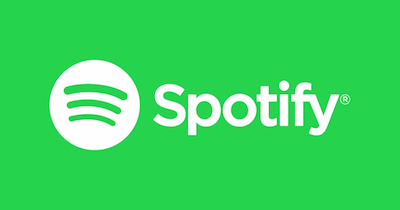 Listen to the episode on a separate page.
Subscribe to the podcast in the media player of your choice.
Listen ad-free on Stitcher Premium; get a free month when you use code "manliness" at checkout.
Podcast Sponsors
Brickell Men's Products. While being a man is an artform, taking care of your skin doesn't need to be. This new year make the resolution of stepping up your skin care and grooming routine with our friends over at Brickell Men's Products. Try 15 of their best sellers for free, just pay shipping. Go to BRICKELL.LINK/MANLINESS to get your Sample Kit today
Indochino. Every man needs at least one great suit in their closet. Indochino offers custom, made-to-measure suits for department store prices. Use code "manliness" at checkout to get $30 off your purchase of $399 or more. Plus, shipping is free.
Click here to see a full list of our podcast sponsors.
Read the Transcript
Coming soon!
The post Podcast #575: Counterintuitive Advice on Making Exercise a Sustainable Habit appeared first on The Art of Manliness.