Have you ever been heaped with praise, only to ignore it in favor of focusing on the lone piece of criticism you received?
That's the power that bad things wield, and it's a power that humans need to learn how to both harness and mitigate. 
My guest today lays out both sides of that coin in a book he co-authored with psychologist Roy Baumeister. His name is John Tierney and the book is The Power of Bad: How the Negativity Effect Rules Us and How We Can Rule It. We begin our conversation discussing how much stronger bad is than good, and how many good things it takes to offset a single bad one. We then dig into the implications of the fact that bad things have a much stronger impact than good ones, including how you really only need to be a good enough parent to your kids, the best way to deliver criticism to others, and why religions that emphasize Hell have historically won more adherents than those that focus on Heaven. We also talk about how negativity is contagious and why it's true that one bad apple can spoil the whole bunch. We end our conversation with a look at whether or not social media is a negative force in our lives, and John's advice on how to not let those he calls "the merchants of bad" in the media make us think that things in the world are worse than they really are. 
Lots of insights in this show on how both to use the power of bad to your advantage, and overcome its negative effects.
Show Highlights
Why do negative experiences carry more weight than positive in our lives?
Why do humans even have a negativity bias? 
What is the positivity ratio?
The merchants of bad 
How to go on a "low bad" diet 
Why it's okay to have unrealistic views of the people you care about 
How negativity hurts parents 
Being able to take criticism without letting it kill you (and how to best deliver it, too) 
When it comes to motivation, are sticks or carrots more powerful?
How religions throughout history have used sticks effectively 
How social media and online negativity fuels our unhappiness
Why the most unhappy and pessimistic people are in the wealthiest countries 
Resources/People/Articles Mentioned in Podcast

Connect With John
Listen to the Podcast! (And don't forget to leave us a review!)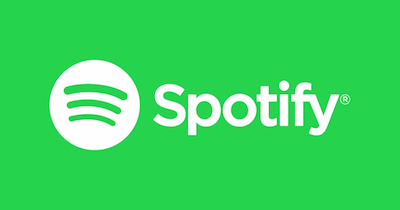 Listen to the episode on a separate page.
Subscribe to the podcast in the media player of your choice.
Listen ad-free on Stitcher Premium; get a free month when you use code "manliness" at checkout.
Podcast Sponsors
Zicam. Other cold medicines only mask cold symptoms, but Zicam is homeopathic and clinically proven to shorten colds when taken at the first sign. Visit Zicam.com/manliness to receive a $2 coupon on your next purchase.
ZipRecruiter. Find the best job candidates by posting your job on over 100+ of the top job recruitment sites with just a click at ZipRecruiter. Visit ZipRecruiter.com/manliness to learn more.
Policygenius. Compare life insurance quotes in minutes, and let us handle the red tape. If insurance has frustrated you in the past, visit policygenius.com.
Click here to see a full list of our podcast sponsors.
Read the Transcript
Coming soon!
The post Podcast #574: The Power of Bad — Overcoming the Negativity Effect appeared first on The Art of Manliness.