How well did you do in completing projects last year? Not just work projects, but also personal projects surrounding family, fitness, or hobbies. If you didn't accomplish as much as you'd like, then maybe you need to change up your mindset and tactics in the new year.  
My guest today has written a guide to making those changes. His name is Charlie Gilkey and he's a former Army officer with a PhD in philosophy who's spent over a decade studying productivity, writing about it on his website Productive Flourishing, and coaching clients in what he's learned. He now has a book out as well: Start Finishing: How to Go From Idea to Done. Charlie and I begin our conversation going through the most common roadblocks that prevent people from completing their projects, including following other people's priorities and dealing with what he calls "head trash." We then discuss how we waste a lot of time doing what Charlie calls "thrashing' and what we can do to overcome it. We then dig into why you sometimes have to quit things to move forward, how to create effective goals, and why it's crucial to know which of three levels of success you're aiming for. We also talk about how to do what Charlie calls "momentum planning" and the importance of creating focus blocks in your schedule. 
Show Highlights
Why productivity isn't really about how much you do
The importance of finding the work of your life 
Dealing with competing priorities 
What is "head trash"?
Why planning your day is more of an emotional task than a cerebral task 
What defines a project? Why are our lives made up of projects?
What are "thrashing" behaviors that people engage in?
How to eliminate projects from your life in order to improve it
The danger of "should" 
Establishing effective goals and recognizing the degrees of success
Personal effectiveness vs. community effectiveness 
Why "mediocre" goals are okay to strive for
What is "momentum planning"?
The power of block planning 
Resources/People/Articles Mentioned in Podcast

Connect With Charlie
Listen to the Podcast! (And don't forget to leave us a review!)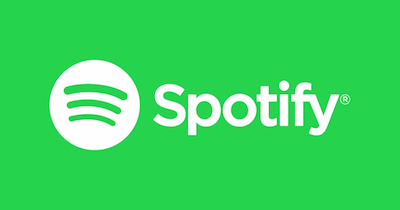 Listen to the episode on a separate page.
Download this episode.
Subscribe to the podcast in the media player of your choice.
Listen ad-free on Stitcher Premium; get a free month when you use code "manliness" at checkout.
Podcast Sponsors
The Strenuous Life. A platform designed to take your intentions and turn them into reality. There are 50 merit badges to earn, weekly challenges, and daily check-ins that provide accountability in your becoming a man of action. The next enrollment is coming up in the April. Sign up at strenuouslife.co.
American Dental Association. No hygiene regimen is complete without the ADA Seal of Acceptance. Visit ADA.org/manliness to learn more and find proven products to fit your routine. 
Squarespace. Creating a website has never been easier. Start your free trial today at Squarespace.com/manliness and enter code "manliness" at checkout to get 10% off your first purchase.
Click here to see a full list of our podcast sponsors.
Read the Transcript
Coming soon!
The post Podcast #573: Why You Don't Finish What You Start (And What to Do About It) appeared first on The Art of Manliness.