In the summer of 1954, two groups of 8- to 11-year-old boys were taken to a summer camp in Oklahoma and pitted against each other in competitions for prizes. What started out as typical games of baseball and tug-of-war turned into violent night raids and fistfights, proving that humans in groups form tribal identities that create conflict. 
This is the basic outline of a research study many are still familiar with today: the Robbers Cave experiment. But it's only one part of the story. 
My guest dug into the archival notes of this famous and controversial social experiment to find unknown and unreported details behind what really happened and why. Her name is Gina Perry and her book is The Lost Boys: Inside Muzafer Sherif's Robbers Cave Experiment. We begin our conversation by discussing what the Robbers Cave experiment purported to show and the influence the experiment has had on social psychology since. We then discuss the similarities between head researcher Muzafer Sherif's ideas about the behavior of boys in groups with those of William Golding, author of Lord of the Flies, and how both men's ideas were influenced by their personal experiences in war. We also dig into the general connection between children's summer camps and psychological studies in the 19th century. Then turning to the Robbers Cave experiment itself, Gina shares how that experiment wasn't Sherif's first attempt at this kind of field study, and how it had been preceded by another experiment in which the boys turned on the researchers. She describes how Sherif and his assistants attempted to get different results at Robbers Cave by goading the boys into greater conflict and how they got the boys to reconcile after whipping them up into a competitive frenzy. At the end of our conversation, Gina talks about finding the boys who were in the experiment and what these now grown men thought of the experience, and we discuss whether or not there's anything to be learned from Robbers Cave on the nature of group conflict. 
Show Highlights
What was the Robbers Cave experiment and what was it trying to prove?
What was the experiment's ultimate influence on psychology? 
William Golding, The Lord of the Flies, and what boys in groups can teach us about human nature
The war experiences of these famous experimenters 
The proliferation of summer camps and how they fostered experimental research 
Muzafer Sherif's failed first experiment 
How did Sherif convince parents to let their boys partake of such experiments? 
How the Robbers Cave experiment unfolded 
The ways the boys leaned into cooperation versus competition 
Harnessing the power of a common cause 
How was Sherif's initial report on the experiment received? 
The boys today — did they know they were part of an experiment? 
What can we ultimately learn from this study? Anything? 
Resources/People/Articles Mentioned in Podcast

Connect With Gina
Listen to the Podcast! (And don't forget to leave us a review!)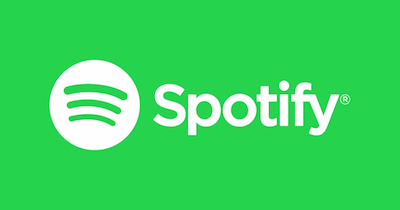 Listen to the episode on a separate page.
Subscribe to the podcast in the media player of your choice.
Listen ad-free on Stitcher Premium; get a free month when you use code "manliness" at checkout.
Podcast Sponsors
Revtown. Premium jeans at a revolutionary price. Go to revtownusa.com/manliness to have a chance to win a total wardrobe upgrade with two Revtown jeans and three Revtown tees.
The Strenuous Life. A platform designed to take your intentions and turn them into reality. There are 50 merit badges to earn, weekly challenges, and daily check-ins that provide accountability in your becoming a man of action. The next enrollment is coming up in the September. Sign up at strenuouslife.co.
Collection by Michael Strahan. Makes it easy to look good and feel your best no matter the occasion; includes sport coats, dress shirts, accessories, and more. Visit JCP.com for more information.
Peloton Tread. This is not another treadmill. Add miles and build strength all without the commute to and from the gym with the Peloton Tread. Go to onepeloton.com use the code MANLINESS to get $100 off accessories with the purchase of a Tread.
Click here to see a full list of our podcast sponsors.
Read the Transcript
Coming soon!
The post Podcast #568: The Untold Story Behind the Famous Robbers Cave Experiment appeared first on The Art of Manliness.