Friendship is arguably the most unique type of relationship in our lives. Friendships aren't driven by sexual attraction or by a sense of duty, as in romantic and familial relationships, but instead are entirely freely chosen.
My guest today says that's part of why friendship is both uniquely wonderful and uniquely challenging. His name is Bill Rawlins, he's a professor of interpersonal communication, and he's spent his career studying the dynamics of friendship and authored several books on the subject, including Friendship Matters. Bill and I begin our conversation discussing why friendship is often taken for granted, and what makes friendships unique from other types of relationships. We then explore the four particular tensions that arise in friendship: the tension between independence and dependence, affection and instrumentality, judgement and acceptance, and expressiveness and protectiveness. We also talk about how these tensions manifest in male friendships versus female friendships, and whether it's true as is commonly said that modern men don't have good friendships. We then shift into talking about how friendships change across the life cycle, starting with how kids think about friendship differently than adults. We unpack why it is we often think of the friends we made in adolescence as the best friends we ever had, and why many men stop having good friends in adulthood. We end our conversation with Bill's advice for making friends as a grown-up.
Lots of insights in this show on a relationship that isn't typically examined or well understood.
Show Highlights
What is it that makes friendships such a unique relationship?
The gifts that friends bestow on one another 
The tension between affection and instrumentality 
How social media changes the nature of friendship 
The tension between judgment and acceptance 
The tension between expressiveness and protectiveness
How men and women engage in friendship differently 
What men can learn from women's friendships
Why it's okay for men to not talk all that much 
How friendships first develop in our childhood
Why adolescent friendships maintain such a strong hold over us
How adult friendships are different from those of childhood and young adulthood 
How friendships get compartmentalized in adulthood 
How can a man make friends later in life?
Why small talk is so valuable 
Resources/People/Articles Mentioned in Podcast
Listen to the Podcast! (And don't forget to leave us a review!)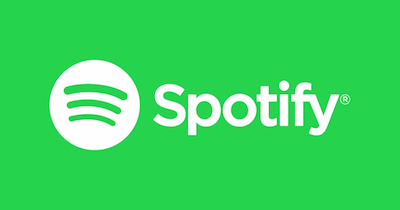 Listen to the episode on a separate page.
Subscribe to the podcast in the media player of your choice.
Recorded on ClearCast.io
Listen ad-free on Stitcher Premium; get a free month when you use code "manliness" at checkout.
Podcast Sponsors
Navy Federal Credit Union. Proud to serve over 8 million members, and open to active duty military, DoD, veterans, and their families. Visit NavyFederal.org/manliness for more information, or call 888-842-6328.
Saxx Underwear. Game changing underwear, with men's anatomy in mind. Visit saxxunderwear.com/aom and get 10% off plus FREE shipping.
Indochino. Every man needs at least one great suit in their closet. Indochino offers custom, made-to-measure suits, dress shirts, and even outerwear for department store prices. Use code "manliness" at checkout to get $30 off your purchase of $399 or more. Plus, shipping is free.
Click here to see a full list of our podcast sponsors.
Read the Transcript
Coming soon!
The post Podcast #567: Understanding the Wonderful, Frustrating Dynamic of Friendship appeared first on The Art of Manliness.