We live in an age of disruption. Companies that were once stalwarts are overtaken by small, plucky upstarts. Our personal lives can also be disrupted. We lose a job or a business fails. 
My guest today says that instead of waiting to be disrupted by outside forces, you're better off using techniques developed by intelligence agencies and the military to disrupt yourself first. His name is Bryce Hoffman and he's the author of the book Red Teaming: How Your Business Can Conquer the Competition by Challenging Everything. We begin our show discussing what red teaming is and the history of its development, from wargaming by 19th century Prussians to more sophisticated techniques developed by the US military during the war on terrorism. Bryce and I discuss the hidden biases that red teaming is designed to counter, and then get into the specific red teaming techniques you can start using today to challenge your assumptions, stress-test your strategies, identify unseen threats, and make better decisions in both your personal life and your business.
Show Highlights
What is "red teaming"?
How the failures of 9/11 brought the idea of red teaming to the forefront 
How Prussians developed the idea of war games and the early concept of red teaming 
How red teaming has greatly enhanced America's defense systems
The ways that businesses — large and small alike — use these concepts 
What are the biggest errors people and organizations tend to make in their decision making?
What Adam Smith got wrong with his rational choice theory 
The biases and heuristics that lead us astray 
Using red teaming ideas in your personal life 
What is a key assumptions check?
The power of red teaming in a group 
What are the four ways of seeing?
What's a pre-mortem?
How do you bring up contrarian views without stepping on toes?
Resources/People/Articles Mentioned in Podcast

Connect With Bryce
Listen to the Podcast! (And don't forget to leave us a review!)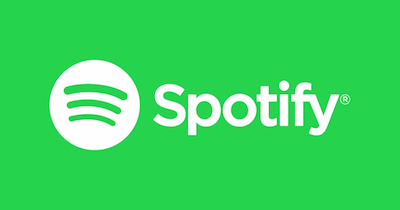 Listen to the episode on a separate page.
Subscribe to the podcast in the media player of your choice.
Recorded on ClearCast.io
Listen ad-free on Stitcher Premium; get a free month when you use code "manliness" at checkout.
Podcast Sponsors
Brilliant Earth is the global leader in ethically sourced fine jewelry, and THE destination for creating your own custom engagement ring. Get a FREE surprise gift when you buy an engagement ring and shop all their selections at BrilliantEarth.com/manliness.
Zicam. Other cold medicines only mask cold symptoms, but Zicam is homeopathic and clinically proven to shorten colds when taken at the first sign. Visit Zicam.com/manliness to receive a $2 coupon on your next purchase.
Proper Cloth. Stop wearing shirts that don't fit. Start looking your best with a custom fitted shirt. Go to propercloth.com/manliness, and enter gift code "MANLINESS" to save $20 on your first shirt.
Click here to see a full list of our podcast sponsors.
Read the Transcript
Coming soon!
The post Podcast #564: Assault Your Assumptions Through Red Teaming appeared first on The Art of Manliness.