If boxing and Parkinson's disease are thought of together, it's usually in terms of the former causing the latter.
But my guest today makes the case that boxing workouts can actually be used to fight Parkinson's disease. His name is Aaron Sloan, he's a registered nurse, the owner of Engine Room Boxing gym here in Tulsa, OK, and the founder of Ready to Fight, a boxing fitness program catered specifically to those suffering from Parkinson's disease. We begin our conversation with an overview of what Parkinson's is, as well as the fact that men are significantly more likely to get it than women. Aaron then shares what the research says about the best treatments for Parkinson's, why vigorous, high-intensity exercise is one of the most potent remedies for it, and why he argues that boxing is the gold standard when it comes to the type of exercise that's most effective in slowing down the disorder. Aaron shares how he started Ready to Fight based on this premise, and a few stories of how the lives of Parkinson's patients and their families are being changed by the program. We then discuss whether boxing also causes Parkinson's and how Aaron answers the criticism that he trains people in a sport that also creates the disorder he's trying to alleviate. We end our conversation discussing what individuals with Parkinson's can do to learn more about incorporating boxing workouts into its treatment.
Show Highlights
How Aaron got started with boxing and training
How Aaron got involved working with Parkinson's patients 
What is Parkinson's disease? What causes it? What are the primary symptoms?
The benefits of exercise for Parkinson's patients
Why boxing especially seems to have a better effect than other exercise 
The hugely important role of caregivers in the lives and treatments of Parkinson's patients 
How boxing contributes to causing Parkinson's
Stories of individuals who had never boxed before and seen huge improvements
What does a Ready to Fight (RTF) workout look like?
The recognition that RTF is starting to get from the medical and research community 
Are there other movement disorders boxing helps with?
What the future looks like for RTF 
What can the average listener do to get involved in their own town?
Resources/People/Articles Mentioned in Podcast

Connect With Aaron
Listen to the Podcast! (And don't forget to leave us a review!)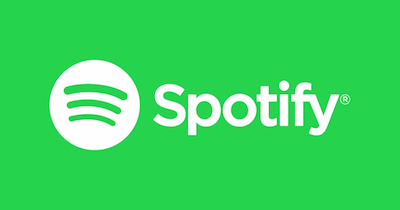 Listen to the episode on a separate page.
Subscribe to the podcast in the media player of your choice.
Recorded on ClearCast.io
Listen ad-free on Stitcher Premium; get a free month when you use code "manliness" at checkout.
Podcast Sponsors
Zoro.com. Whether you need stuff for industries like electrical, plumbing, contracting, manufacturing or more —Zoro's got it, from brands you know and trust! Go to zoro.com/manliness to sign up for Z-mail and get 15% off your first order. 
Saxx Underwear. Game changing underwear, with men's anatomy in mind. Visit saxxunderwear.com/aom and get 10% off plus FREE shipping.
Everlane. Never overpay for quality essentials. My favorite is the Pique Polo. Go to everlane.com/manliness to check out the collection and get free shipping on your first order. 
Click here to see a full list of our podcast sponsors.
Read the Transcript
Coming soon!
The post Podcast #562: How Boxing Can Fight Parkinson's Disease appeared first on The Art of Manliness.