Asking for a raise. Disagreeing with your boss. Telling your neighbor that their dog's barking is bothering you. Talking about money with your spouse. Debating politics with a friend. These are all difficult conversations fraught with anxiety, anger, and awkwardness. Many people just avoid them, but my guest says that with the right framework, you can handle even the most pitfall-laden exchanges. Her name is Sheila Heen, she's spent twenty years developing negotiation theory and practice as part of the Harvard Negotiation Project, and she's one of the co-authors of the book Difficult Conversations: How to Discuss What Matters Most. Sheila starts things off by sharing the most common difficult conversations people encounter professionally and personally and the most common unhelpful ways people deal with them. She then explains how every difficult conversation actually has three hidden conversations going on, how people confuse the impact of what others say and do with their intentions, how you can acknowledge your contribution to a problem without assuming the blame, how to share your emotions without being emotional, and how to generally move a conversation from being about combative confrontation, to being about exploring each other's stories. 
Show Highlights
The most common types of difficult conversations
The ways we deal with difficult conversations that lead to more problems
Why unknown contexts and background info can hamper our point of view 
The 3 convos happening below the surface in the midst of any difficult conversation 
How to get a better of what's really going on in any uncomfortable talk 
Disentangling intent from impact 
Figuring out the "third story" — not our own and not the other party's 
How to talk about feelings in the midst of any difficult conversation
How does our identity (or how we see our identity) play into how we conduct these conversations?
Are there instances where information should be withheld?
What to do when honesty and niceties in conversation aren't reciprocated 
Resources/People/Articles Mentioned in Podcast

Connect With Sheila 
Listen to the Podcast! (And don't forget to leave us a review!)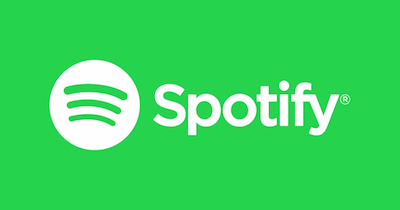 Listen to the episode on a separate page.
Subscribe to the podcast in the media player of your choice.
Recorded on ClearCast.io
Listen ad-free on Stitcher Premium; get a free month when you use code "manliness" at checkout.
Podcast Sponsors
Navy Federal Credit Union. Proud to serve over 8 million members, and open to active duty military, DoD, veterans, and their families. Visit NavyFederal.org/manliness for more information, or call 888-842-6328.
Saxx Underwear. Game changing underwear, with men's anatomy in mind. Visit saxxunderwear.com/aom and get 10% off plus FREE shipping.
ZipRecruiter. Find the best job candidates by posting your job on over 100+ of the top job recruitment sites with just a click at ZipRecruiter. Visit ZipRecruiter.com/manliness to learn more.
Click here to see a full list of our podcast sponsors.
Read the Transcript
Coming soon!
The post Podcast #559: How to Handle Difficult Conversations appeared first on The Art of Manliness.