In the first year of his presidency, the press used Theodore Roosvelt's name in connection with the word "strenuous" over 10,000 times. He was known as "the strenuous president," and with good reason: from his youth, TR had lived and preached a life of vigorous engagement and plenty of physical activity. 
Today on the show Ryan Swanson, professor of sports history and author of The Strenuous Life: Theodore Roosevelt and the Making of the American Athlete, discusses not only how TR was shaped by what was called "the strenuous age," but how he shaped it in turn by promoting sports, and participating in athletics himself. We begin our discussion with what was going on during the late 19th century that got people interested in what was then called "physical culture." We then turn to the beginning of Roosevelt's introduction to vigorous exercise as a boy, and how he famously decided to make his body. We discuss TR's fitness routine when he went to Harvard, and how his becoming a fan of football there led to him supporting the preservation of the game as president. We then discuss how TR lived the strenuous life while in the White House, and thereby inspired the American public to live vigorously too. We take a fun look at what TR thought of the game of baseball, how he went to a health farm at age 58 to get back in fighting shape, and what kind of exercise and athletics TR would be into if he were alive today.
Show Highlights
The culture and society Theodore Roosevelt grew up in 
How folks would "cleanse" themselves in the early 20th century 
TR's origin story — how he turned his sickly body into a vigorous machine 
Roosevelt's college experience at Harvard (and how it turned him onto athletics) 
The "renaissance man" nature of TR 
Roosevelt role is saving football 
TR's "Tennis Cabinet" and how he got important people to partake in vigorous activities 
How TR's lifestyle influenced the broader public
Why didn't TR like baseball? 
TR's farm experience near the end of his life 
Roosevelt's lasting legacy on sports in America 
What sorts of sports and physical fitness would TR be into today?
Resources/People/Articles Mentioned in Podcast

Listen to the Podcast! (And don't forget to leave us a review!)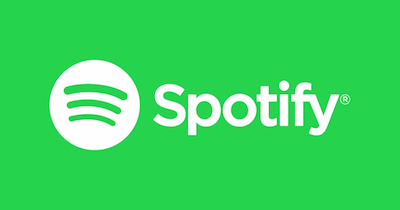 Listen to the episode on a separate page.
Subscribe to the podcast in the media player of your choice.
Recorded on ClearCast.io
Listen ad-free on Stitcher Premium; get a free month when you use code "manliness" at checkout.
Podcast Sponsors
Bayer creates medicine to treat allergy symptoms, so allergies don't get in the way of a good time. At Bayer, this is why we science.
Saxx Underwear. Game changing underwear, with men's anatomy in mind. Visit saxxunderwear.com/aom and get 10% off plus FREE shipping.
Thursday Boots. A bootstrapped startup that handcrafts boots and sells them direct to consumer. The highest quality at honest prices. Visit ThursdayBoots.com, use code "manliness" to get free 2-day shipping, and while you're there, check out my favorite, the Vanguard. 
Click here to see a full list of our podcast sponsors.
Read the Transcript
Coming soon!
The post Podcast #558: The Strenuous President appeared first on The Art of Manliness.