Many of us want to learn a new skill or master a new area of expertise, either to further or change our career or simply for the sake of personal fulfillment. But going deep in a subject seems like it would take a long time, and even require going back to school, something most of us don't have the time, money, and desire to do.
My guest today says there's another way. His name is Scott Young and he's the author of Ultralearning: Master Hard Skills, Outsmart the Competition, and Accelerate Your Career. We begin our conversation with Scott's successful experiment of doing all the course work for a computer science degree from MIT in less than a year and for free and how this opened Scott up to the idea of "ultralearning." We then discuss the economic benefits of learning how to learn, as well as the personal benefits that come from mastering new skills as adults. In the second half of our conversation, we get into the practical techniques of the ultralearning method, including creating a plan for your learning project, choosing active over passive learning, and drilling effectively. Scott and I end our discussion with how to figure out what feedback to listen to and what to ignore as you're learning a new project. 

 
Show Highlights
The MIT challenge Scott set for himself
The unconventional ways people have taught themselves impressive skills
Why the ability to learn things is such an important skill 
What is skill polarization?
The non-economic benefits of learning how to learn quickly
How do you take on big learning projects with the constraints of time, family, money, etc.?
What is meta-learning?
The expert interview method 
Why having a specific project in mind helps you along your learning pathway 
Direct learning vs passive learning 
How to make drilling more effective and more efficient 
The value of testing yourself (even before you've really learned anything) 
How an ultralearner handles critical feedback 
What sort of project should you start with? 
Resources/People/Articles Mentioned in Podcast

Connect With Scott
Listen to the Podcast! (And don't forget to leave us a review!)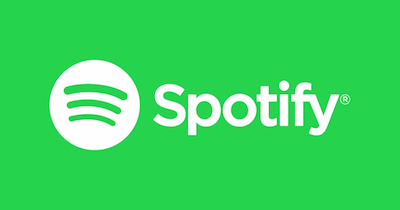 Listen to the episode on a separate page.
Subscribe to the podcast in the media player of your choice.
Recorded on ClearCast.io
Listen ad-free on Stitcher Premium; get a free month when you use code "manliness" at checkout.
Podcast Sponsors
Zoro.com. Whether you need stuff for industries like electrical, plumbing, contracting, manufacturing or more —Zoro's got it, from brands you know and trust! Go to zoro.com/manliness to sign up for Z-mail and get 15% off your first order. 
Squarespace. Creating a website has never been easier. Start your free trial today at Squarespace.com/manliness and enter code "manliness" at checkout to get 10% off your first purchase.
Indochino. Every man needs at least one great suit in their closet. Indochino offers custom, made-to-measure suits, dress shirts, and even outerwear for department store prices. Use code "manliness" at checkout to get $30 off your purchase of $399 or more. Plus, shipping is free.
Click here to see a full list of our podcast sponsors.
Read the Transcript
Coming soon!
The post Podcast #557: Grow, Adapt, and Reinvent Yourself Through Ultralearning appeared first on The Art of Manliness.