The Sultan of Swat. The Colossus of Clout. The King of Crash. The Great Bambino. 
Babe Ruth died over 70 years ago, but his legend still lives on in big league stadiums and little league fields across America. While we know a lot about Ruth's baseball career, little was known about his early life and how it shaped him to become America's first superstar athlete and celebrity. My guest today sought to remedy that in her recently published biography: The Big Fella: Babe Ruth and the World He Created. Her name is Jane Leavy, and she's a former sports journalist and the author of two other biographies of baseball greats. We begin our conversation discussing Ruth's sad and difficult childhood in a Baltimore boarding school and how he learned to play baseball from the Xaverian brothers who ran it. We then shift to how Ruth's hunger for affirmation helped him become the country's first real celebrity, and how his baseball career coincided with the burgeoning fields of public relations and technology, ushering in a new era in sports writing, endorsements, and entertainment. We end our conversation discussing Ruth's legacy in the world, and business, of professional sports. 
Show Highlights
Why Jane decided to write a new biography of Babe Ruth 
Babe's destructive childhood
How Babe got into baseball
Ruth's relationship with Christy Walsh (the first sports agent) 
The mass media revolution and how people consumed sports 
The legend vs. reality of Babe Ruth 
How Babe's improprieties were finally exposed 
"Gee whiz" journalists vs. "Ah nuts" journalists
Babe Ruth as husband and father 
Ruth's response to getting cancer 
How did Babe change baseball? Why are we still fascinated by him?
Resources/People/Articles Mentioned in Podcast

Connect With Jane
Listen to the Podcast! (And don't forget to leave us a review!)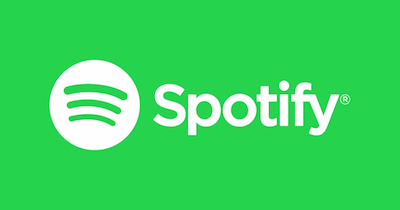 Listen to the episode on a separate page.
Subscribe to the podcast in the media player of your choice.
Recorded on ClearCast.io
Listen ad-free on Stitcher Premium; get a free month when you use code "manliness" at checkout.
Podcast Sponsors
The Athletic. Sports coverage that goes beyond game recaps to provide smarter analysis and a deeper perspective about teams and leagues. Go to theathletic.com/art to get 40% off your subscription.
Saxx Underwear. Game changing underwear, with men's anatomy in mind. Visit saxxunderwear.com/aom and get 10% off plus FREE shipping.
The Great Courses Plus. Better yourself this year by learning new things. I'm doing that by watching and listening to ​The Great Courses Plus. Get a free trial by visiting thegreatcoursesplus.com/manliness.
Click here to see a full list of our podcast sponsors.
Read the Transcript
Coming soon!
The post Podcast #554: Babe Ruth and the World He Made appeared first on The Art of Manliness.