If you struggle with feeling distracted, you likely think that modern technology is to blame, and that if your phone wasn't so infuriatingly desirable to check, you'd be a lot more focused and productive.
But my guest today argues that the problem of distraction doesn't lie with technology, but with you. His name is Nir Eyal, and he's a behavioral design expert and the author of Indistractable: How to Control Your Attention and Choose Your Life. Today on the show we first discuss Nir's work in helping companies create apps that hook people into using them, and why he thinks these methods of attraction can be positive as long as you put tech in its place. We then dig into how to do that, beginning with the idea that you can't complain about being distracted, if you don't know what you're distracted from, how the first step in getting control of your attention is understanding what you'd like to be doing with it by planning out your time, and why the opposite of distraction isn't focus. We discuss why time management is pain management, and why we need to get comfortable with the uncomfortable internal triggers that prompt us to use our devices for emotional pacification. Nir then walks us through how to deal with the external triggers of distraction, including managing your email inbox, making pre-commitments, and turning indistractability into part of your identity. 
Show Highlights
Why Nir wrote Hooked, which is all about capturing people's attention
How uncertainty keeps us scrolling and scrolling 
Parents, their phones, and kids 
Why blaming the technology isn't very productive (and what the root cause of distraction really is) 
What does the word "distraction" really mean? 
Internal triggers vs external triggers when it comes to being attached to your phone and apps
How tech has become a modern bogeyman 
The power of setting implementation intentions
Why strict abstinence doesn't always work 
Time boxing and schedule syncing 
How to hack back our attention
The real reason email takes up so much of your attention and time 
Other actions to take when your internal triggers are pulling you to distraction 
Blaming, shaming, and why neither are good for you 
What are pre-commitments? How can they help us beat distraction? 
Resources/People/Articles Mentioned in Podcast

Connect With Nir
Listen to the Podcast! (And don't forget to leave us a review!)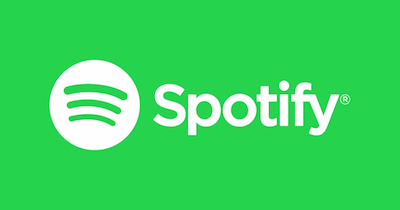 Listen to the episode on a separate page.
Subscribe to the podcast in the media player of your choice.
Recorded on ClearCast.io
Listen ad-free on Stitcher Premium; get a free month when you use code "manliness" at checkout.
Podcast Sponsors
Navy Federal Credit Union. Proud to serve over 8 million members, and open to active duty military, DoD, veterans, and their families. Visit NavyFederal.org/manliness for more information, or call 888-842-6328.
ZipRecruiter. Find the best job candidates by posting your job on over 100+ of the top job recruitment sites with just a click at ZipRecruiter. Visit ZipRecruiter.com/manliness to learn more.
Indochino. Every man needs at least one great suit in their closet. Indochino offers custom, made-to-measure suits, dress shirts, and even outerwear for department store prices. Use code "manliness" at checkout to get $30 off your purchase of $399 or more. Plus, shipping is free. 
Click here to see a full list of our podcast sponsors.
Read the Transcript
Coming soon!
The post Podcast #553: How to Become Indistractable appeared first on The Art of Manliness.