Lou Ferrante was a mobster who worked for the Gambino crime family and made a trade out of hijacking trucks loaded with expensive goods. Eventually, the law caught up with him and he ended up in prison. There, he discovered a love for reading and writing which set off a personal transformation that led to him leaving the mafia. After his stint in jail, Lou went on to become an author and the host of a Discovery Channel documentary series called Inside the Gangsters' Code. 
Today on the show, I first talk to Lou about his early life of crime and the autodidactic education he gave himself in prison. Lou shares the books that had the biggest impact on him, including works of history, philosophy, and fiction. We then shift gears to discuss Lou's work on Inside the Gangsters' Code, the idea of honor that the mafia and other gangs share, and what it means to practice omertà. We end our conversation discussing why young men join gangs and the human needs they fill.
Show Highlights
How Lou got involved in the mafia in the first place
How he got caught jacking trucks and ended up in prison 
The experience in prison that made Lou turn his life around 
How reading and self-education transformed Lou's life 
The classic authors and books that Lou gravitated to 
How Lou improved his vocabulary and taught himself to write 
What was Lou's plan for after he got out of prison?
What sorts of gangs did he visit and interact with on Inside the Gangsters' Code?
Is the gangsters' code similar across the world?
What is omertà?
Why do young men join gangs? What need are they filling?
Resources/People/Articles Mentioned in Podcast

Connect With Lou
Listen to the Podcast! (And don't forget to leave us a review!)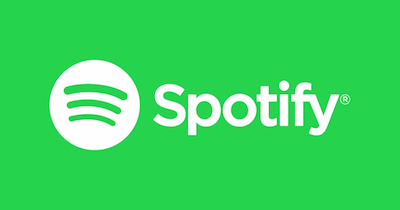 Listen to the episode on a separate page.
Subscribe to the podcast in the media player of your choice.
Recorded on ClearCast.io
Listen ad-free on Stitcher Premium; get a free month when you use code "manliness" at checkout.
Podcast Sponsors
Zoro.com. Whether you need stuff for industries like electrical, plumbing, contracting, manufacturing or more —Zoro's got it, from brands you know and trust! Go to zoro.com/manliness to sign up for Z-mail and get 15% off your first order. 
The Great Courses Plus. Better yourself this year by learning new things. I'm doing that by watching and listening to ​The Great Courses Plus. Get a free trial by visiting thegreatcoursesplus.com/manliness.
Squarespace. Creating a website has never been easier. Start your free trial today at Squarespace.com/manliness and enter code "manliness" at checkout to get 10% off your first purchase.
Click here to see a full list of our podcast sponsors.
Read the Transcript
Coming soon!
The post Podcast #551: Inside the Gangsters' Code appeared first on The Art of Manliness.