If you've read a lot of personal finance advice, you know that it usually concentrates on what you can't do — what you shouldn't buy and how you shouldn't spend your money. What it doesn't often offer is a vision of what all that scrimping and saving is for.
My guest today argues that while knowing how to save money is hugely important, it's important to know how to spend it too. His name is Ramit Sethi and he's the author of the book I Will Teach You to Be Rich. It's now out as a revised second edition, ten years after of the publication of the original. We begin our discussion going over what has and hasn't changed over the past decade when it comes to personal finance. Ramit then makes the case that living what he calls a "rich life," involves not just knowing where to cut back on spending, but where to increase it in places he calls "money dials." We then get into some practical ways to better manage your money to ensure you spend less in areas you don't care about, and more in those you do, including how to manage and pay off credit card debt, the bank accounts you need and how to set them up so that your finances are automated, and why you need to start investing today. We end our discussion on the idea that the big money decisions that many people ignore are more important than the small ones that get a lot of attention.
Show Highlights
How have things changed since Ramit first published his book 10 years ago?
How your money psychology impacts your finances
The money mistakes that people make over and over again (and why!) 
The 85% solution 
Automating your investing 
What does it mean to have a "rich life"?
What are "money dials"? How do you turn them way up?
How do you turn the dials down on the things you don't really care about
Why extreme frugality isn't necessarily the solution 
Where we learn spending habits, and why the usual places are terrible 
Optimizing your credit cards (and why to start there)
The best bank accounts to have
How to deal with student loans
Why investing is so confusing  
Resources/People/Articles Mentioned in Podcast

Connect With Ramit
Listen to the Podcast! (And don't forget to leave us a review!)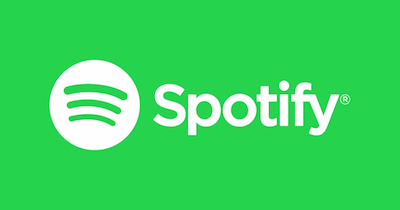 Listen to the episode on a separate page.
Subscribe to the podcast in the media player of your choice.
Recorded on ClearCast.io
Listen ad-free on Stitcher Premium; get a free month when you use code "manliness" at checkout.
Podcast Sponsors
Art of Manliness Store. From t-shirts, to mugs, to posters, and other unique items, the Art of Manliness store has something for everyone. Use code "aompodcast" for 10% off your first purchase. 
Harry's. A great shave doesn't come from gimmicks. Harry's use simple, affordable hardware that simply provides a great shave. Get a free trial set that includes handle, blades, and shave gel at harrys.com/manliness. 
SimpliSafe. The smarter way to protect your home. Video verification means that police get your home, on average, in just 7 minutes. Visit SimpliSafe.com/manliness for a 60-day trial and free shipping. 
Click here to see a full list of our podcast sponsors.
Read the Transcript
Coming soon!
The post Podcast #536: How to Achieve a "Rich Life" With Your Finances appeared first on The Art of Manliness.