Self-help gurus, life coaches, and business consultants love to tell us that we must strive for constant self-improvement to realize our full potential and become truly happy. But it doesn't seem to work — for many of us, life still seems hollow and meaningless. So focused are we on personal development and material possessions that we've overlooked the things that make life truly fulfilling and worthwhile. 
But what are those things?
My guest today explores the answer to that question in his book Standpoints: 10 Old Ideas in a New World. His name is Svend Brinkmann, and he's a Danish philosopher and psychologist. We begin our conversation discussing why modern life can feel like liquid, and how the typical approach to personal development and self-help doesn't rescue us from drowning in it. Svend then contrasts the common approach to treating choices and people like instruments and means to an end with the idea of doing what's good simply because it is good. Svend argues that we can do that by standing firm on certain philosophic principles, and we spend the rest of our conversation discussing a few of what these are, including the importance of endowing others with dignity, making and keeping promises, and embracing responsibility. 
Show Highlights
What is "liquid modernity"?
What the self-help genre gets wrong 
The wrong roadmap to meaning and fulfillment
Why looking "inside yourself" is problematic 
The instrumentalization of our lives 
How instrumentalization harms our relationships 
Knowledge as an end of itself 
So if meaning can't be created from within, where do we find it?
What Aristotle can teach us about life and morality
What is dignity? What has instrumentalization replaced it with?
Why the capacity to feel guilt and shame is fundamental to morality 
What we can learn about promises from Nietzsche 
Self-constancy vs. self-development 
How gaining responsibility actually gives us more freedom
Resources/People/Articles Mentioned in Podcast

Connect With Svend
Listen to the Podcast! (And don't forget to leave us a review!)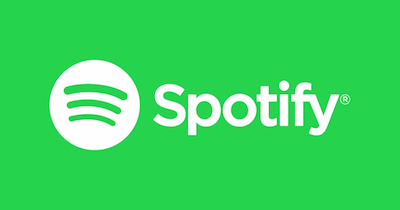 Listen to the episode on a separate page.
Subscribe to the podcast in the media player of your choice.
Recorded on ClearCast.io
Listen ad-free on Stitcher Premium; get a free month when you use code "manliness" at checkout.
Podcast Sponsors
Navy Federal Credit Union. Proud to serve over 8 million members, and open to active duty military, DoD, veterans, and their families. Visit NavyFederal.org/manliness for more information, or call 888-842-6328.
ZipRecruiter. Find the best job candidates by posting your job on over 100+ of the top job recruitment sites with just a click at ZipRecruiter. Visit ZipRecruiter.com/manliness to learn more.
Squarespace. Creating a website has never been easier. Start your free trial today at Squarespace.com/manliness and enter code "manliness" at checkout to get 10% off your first purchase.
Click here to see a full list of our podcast sponsors.
Read the Transcript
Coming soon!
The post Podcast #535: The Problem of Self-Help in a Liquid Age appeared first on The Art of Manliness.