Listen as you drive through most neighborhoods in America these days and you might notice something missing: the shrieks and laughter of kids playing outside. 
When my guest today had kids, he decided he wasn't going to let them grow up in another quiet, morgue-like neighborhood. Instead, he was going to figure out why kids weren't playing outside anymore, and how to fix the problem. His name is Mike Lanza, and in his book Playborhood: Turn Your Neighborhood Into a Place for Play, he shares how he did just that. At the start of our conversation, Mike explains how he became an advocate for kids playing outside by themselves with minimal adult supervision. He shares his theories on why outdoor play has decreased, and why simply limiting screen time and participation in organized extracurriculars doesn't solve the problem. Mike then explains why you need a critical mass of kids to be playing outside before outdoor play becomes a norm, and what parents can do to create this critical mass by changing the environment in their yard and the social dynamics in their neighborhood. 
Show Highlights
The lengthy search Mike embarked on to find a playful neighborhood 
What are the downsides of kids not playing as much as they used to?
Why don't we hear shrieks of laughter in our parks and neighborhoods anymore?
How neighborhoods have changed in the last handful of decades 
What the network effect can tell us about this change 
What's the critical mass that turns a neighborhood into a playborhood?
How to actually get kids in the neighborhood outside playing
Organizing your yard/real estate for maximum playfulness 
Why you should embrace chaos 
Making a playborhood with limited resources 
Creating a summer camp in your neighborhood
What about child abductions? Is that a real worry? 
How do you get buy-in from neighbors without kids?
What can parents do today to get a playborhood going?
Resources/People/Articles Mentioned in Podcast

Connect With Mike
Listen to the Podcast! (And don't forget to leave us a review!)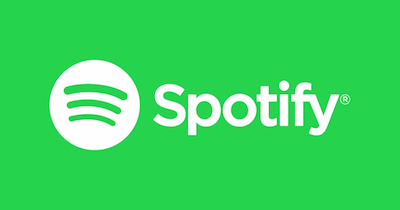 Listen to the episode on a separate page.
Subscribe to the podcast in the media player of your choice.
Recorded on ClearCast.io
Listen ad-free on Stitcher Premium; get a free month when you use code "manliness" at checkout.
Podcast Sponsors
Visit Milwaukee. Have you ever had a craft beer while doing yoga in an art museum? That's the kind of stuff that happens in Milwaukee. Go to visitmilwaukee.org/plan to get your trip started. 
Policygenius. Compare life insurance quotes in minutes, and let us handle the red tape. If insurance has frustrated you in the past, visit policygenius.com.
Squarespace. Creating a website has never been easier. Start your free trial today at Squarespace.com/manliness and enter code "manliness" at checkout to get 10% off your first purchase.
Click here to see a full list of our podcast sponsors.
Read the Transcript
Coming soon!
The post Podcast #532: How to Create a Neighborhood Where Kids Play Outside appeared first on The Art of Manliness.