If you struggle with getting your financial house in order, you may feel that what you need is more information on how things like stocks or IRAs or budgets work. However, my guest today would say that what you actually need most of all, is a better understanding of the relationship that your parents' and even your grandparents' had with money, and how the "money scripts" they've passed down to you have affected your own thinking about finances. 
His name is Brad Klontz; he's a psychologist who specializes in money issues and the author of Mind Over Money: Overcoming the Money Disorders That Threaten Our Financial Health. We begin our conversation discussing what Brad calls the Big Lie in personal finance. Brad then explains how money scripts form in your childhood, and can keep you from making progress with your finances in your adulthood. We dig into why you can feel shame over being both poor and rich, why it's hard to move ahead from the socio-economic status you came from and easy to get dragged back into a financial comfort zone, and how you can break out of old ingrained patterns. We end our conversation with how to be more intentional about the money scripts you're passing down to your own kids, including why you shouldn't tell them, "We can't afford that."
Show Highlights
Why psychology has largely ignored the topic of money/spending
What's the Big Lie of personal finance advice?
Why there's so much shame connected to personal advice 
How money scripts/events that get passed down generation to generation
The way relationships can get us into a financial comfort zone (and why it's hard to change)
What's going on when we avoid money?
What happens when people grow up with a lot of money?
How to handle money friction in family/friendship settings 
What's going on with money-worshipping scripts?
What is relative deprivation?
How to pass good money scripts to your kids (and avoid passing on the bad ones)
Resources/People/Articles Mentioned in Podcast

Connect With Brad
Listen to the Podcast! (And don't forget to leave us a review!)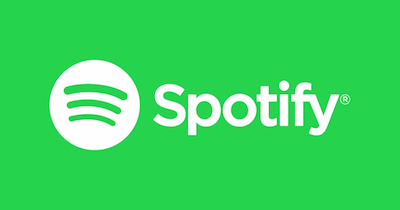 Listen to the episode on a separate page.
Subscribe to the podcast in the media player of your choice.
Recorded on ClearCast.io
Listen ad-free on Stitcher Premium; get a free month when you use code "manliness" at checkout.
Podcast Sponsors
Visit Milwaukee. Have you ever had a craft beer while doing yoga in an art museum? That's the kind of stuff that happens in Milwaukee. Go to visitmilwaukee.org/plan to get your trip started. 
Progressive. Drivers who switch save an average of $699 a year on car insurance. Get your quote online at Progressive.com and see how much you could be saving.
ZipRecruiter. Find the best job candidates by posting your job on over 100+ of the top job recruitment sites with just a click at ZipRecruiter. Visit ZipRecruiter.com/manliness to learn more.
Click here to see a full list of our podcast sponsors.
Read the Transcript
Coming soon!
The post Podcast #529: The Money Scripts That Are Holding Back Your Financial Future appeared first on The Art of Manliness.