The author Robert Heinlein famously said: "A human being should be able to change a diaper, plan an invasion, butcher a hog, conn a ship, design a building, write a sonnet, balance accounts, build a wall, set a bone, comfort the dying, take orders, give orders, cooperate, act alone, solve equations, analyze a new problem, pitch manure, program a computer, cook a tasty meal, fight efficiently, die gallantly. Specialization is for insects."
Compelling as that sounds, why do so many of us fall short of that kind of ideal, and cease to learn new and different skills in our adulthood? My guest would say it's because we approach learning the wrong way. His name is Robert Twigger, and he's the author of Micromastery: Learn Small, Learn Fast, and Unlock Your Potential to Achieve Anything. 
Today on the show, Robert makes the case that we often fail to learn new things because we feel we have to learn the whole field of a subject, which is overwhelming, tedious, and de-motivating. A better approach, he says, is to first master just one distinct skill that's part of said subject, or what he calls a micromastery. We discuss what micromasteries are, why they keep you motivated to continue learning in that field and in general, the benefits of lifelong learning, and why specialization is indeed for insects. We also discuss what the punk rock scene of decades ago can teach you about tackling new skills. We end our conversation with Robert's use of omelette making as a case study in micromastery.
Show Highlights
What is a micromastery?
What is the "entry trick"? Why is it important?
The "Rub-Pat" barrier and how to move past it
How to find the micromastery in anything
How to make yourself a researcher for whatever you're trying to learn
Why learn a bunch of disparate skills that aren't seemingly connected?
The inherent pleasures of learning
Why specialization is boring 
How to ward off cognitive decay 
What punk rock can teach us about micromastery 
How to master the omelet 
Resources/People/Articles Mentioned in Podcast

Connect With Robert
Listen to the Podcast! (And don't forget to leave us a review!)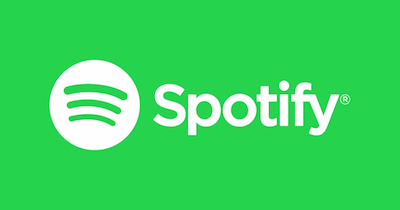 Listen to the episode on a separate page.
Subscribe to the podcast in the media player of your choice.
Recorded on ClearCast.io
Listen ad-free on Stitcher Premium; get a free month when you use code "manliness" at checkout.
Podcast Sponsors
Visit Milwaukee. Have you ever had a craft beer while doing yoga in an art museum? That's the kind of stuff that happens in Milwaukee. Go to visitmilwaukee.org/plan to get your trip started. 
Squarespace. Creating a website has never been easier. Start your free trial today at Squarespace.com/manliness and enter code "manliness" at checkout to get 10% off your first purchase.
The Great Courses Plus. Better yourself this year by learning new things. I'm doing that by watching and listening to ​The Great Courses Plus. Get a free trial by visiting thegreatcoursesplus.com/manliness.
Click here to see a full list of our podcast sponsors.
Read the Transcript
Coming soon!
The post Podcast #528: Become a More Competent Human Through Micromastery appeared first on The Art of Manliness.