How does the way men experience spirituality differ from the way women engage it? What obstacles particularly keep men from experiencing greater meaning in their lives, and what paradigm shifts help them find it?
My guest today has been thinking about those questions over the six decades he's served as a Franciscan friar. His name is Richard Rohr, and he's authored numerous books and devoted a significant part of his vocation to working with men — both ministering to those who are incarcerated, and in leading male initiation rituals and retreats.
If you enjoyed my discussion last month with David Brooks about life's first and second mountain, you'll want to listen to this one. Father Rohr has long taught the same concept, arguing that life is divided into a first and second half. We begin our discussion by exploring the difference between these two halves, and what it takes to move to the second half of life, including embracing non-dualistic thinking. We also talk about what prevents men from maturing into the second half of life, including having "father wounds." We then discuss how male spirituality differs from female spirituality, why church doesn't appeal to men, the male need for initiation, and what it means to do shadow work. We end our conversation with what fathers can do to help their sons embrace the spiritual side of life.
Show Highlights
What are the two halves of life? Why does the idea resonate so much?
What's the primary task of the first half of life?
Why so many men never get to the "sacred dance" of life 
Moving from dualistic to non-dualistic thinking, and what that means
What does the "fall" into life's second half look like? 
Why do men have such a hard time passing themselves onto their sons in a healthy way?
How father wounds keep men stuck in the first half of life
Differences between male and female spirituality 
Finding and choosing love within disorder 
The importance of initiation rites and rituals 
Men and power
What is "shadow boxing"?
How can father's pass their spirituality down to their children?
Resources/People/Articles Mentioned in Podcast

Connect With Richard
Center for Action and Contemplation
Richard's podcast, Another Name for Every Thing
Listen to the Podcast! (And don't forget to leave us a review!)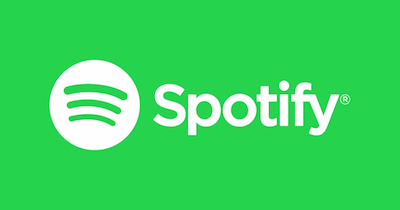 Listen to the episode on a separate page.
Subscribe to the podcast in the media player of your choice.
Recorded on ClearCast.io
Listen ad-free on Stitcher Premium; get a free month when you use code "manliness" at checkout.
Podcast Sponsors
The Strenuous Life. A platform designed to take your intentions and turn them into reality. There are 50 merit badges to earn, weekly challenges, and daily check-ins that provide accountability in your becoming a man of action. The next enrollment is coming up in the fall. Sign up at strenuouslife.co.
Progressive. Drivers who switch save an average of $699 a year on car insurance. Get your quote online at Progressive.com and see how much you could be saving.
Duke Cannon. Superior-quality grooming goods for hard-working men are tested by soldiers, not boy bands. Visit dukecannon.com and get 15% off your first order with promo code "manliness."
Click here to see a full list of our podcast sponsors.
Read the Transcript
Coming soon!
The post Podcast #527: Father Wounds, Male Spirituality, and the Journey to the Second Half of Life appeared first on The Art of Manliness.