Oftentimes, our ancient brains don't seem well equipped to deal with the speed and complexities of modernity. The landscape bombards us with perceived threats and problems, and we have trouble not ruminating on them. To navigate this environment, while maintaining our composure and sanity, we need to strengthen our resistance to stress. 
My guest today has written a guidebook to how that's done. Her name is Dr. Mithu Storoni, and she's a medical doctor who also holds a PhD in Neuro-ophthalmology, as well as the author of Stress-Proof: The Scientific Solution to Protect Your Brain and Body — and Be More Resilient Every Day. Today on the show we discuss the difference between acute stress and chronic stress and why acute stress can actually be good for you, while chronic stress can change your brain so that you get more stressed out when you experience stress. We discuss how both cortisol and inflammation can actually be beneficial in the right amounts, and how to get them in the right doses — including the particular type of exercise that will best help you recover from stress,  and the role diet and even Tetris can play in managing it. We end our conversation discussing how making time for hobbies can prevent you from falling into the stress trap.
Show Highlights
What is stress?
What's the typical approach to stress management?
The difference between acute stress and chronic stress
How chronic stress lowers our ability to deal with more stress 
How stress impacts the physical structure of your brain 
The dangers of ruminating on things 
Learning how to regulate your emotions 
Why Tetris can help your stress (and why it's sometimes good to distract yourself) 
Inflammation — its bad rap, but also its occasional benefits
The importance of gut bacteria to your stress and overall health 
Getting out of a stress-induced slump 
The power of agency 
Resources/People/Articles Mentioned in Podcast

Connect With Mithu
Listen to the Podcast! (And don't forget to leave us a review!)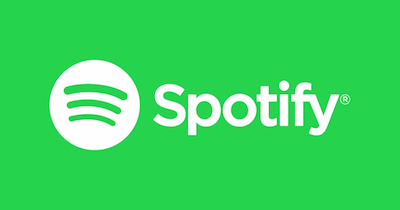 Listen to the episode on a separate page.
Subscribe to the podcast in the media player of your choice.
Recorded on ClearCast.io
Listen ad-free on Stitcher Premium; get a free month when you use code "manliness" at checkout.
Podcast Sponsors
Fruit of the Loom. Fruit of the Loom CoolZone Fly Boxer Briefs are designed with a ventilated mesh fly that allows airflow where you need it most. Go to fruit.com and use code "manliness" to save an additional 10%. 
GiveAGallon.com. One in six kids in the U.S. faces hunger, and that number goes up during the summer months when kids don't have access to school meal programs. Go to GiveAGallon.com to donate to a food bank in your community.
The Great Courses Plus. Better yourself this year by learning new things. I'm doing that by watching and listening to ​The Great Courses Plus. Get a free trial by visiting thegreatcoursesplus.com/manliness.
Click here to see a full list of our podcast sponsors.
Read the Transcript
Coming soon!
The post Podcast #525: How to Stress Proof Your Body and Brain appeared first on The Art of Manliness.