Most marriage and relationship advice books focus on solving problems. 
But my guests today argue that we shouldn't wait until problems arise in our relationship to work on strengthening it. Instead, they say, when times are good, we should think about how to keep that good, and act to make it even better. 
Their names are James Pawelski and Suzann Pileggi Pawelski, and they're husband and wife. James has a background in philosophy, and they both have backgrounds in psychology. They combined insights from both fields to write the book Happy Together: Using the Science of Positive Psychology to Build Love That Lasts. We begin our conversation discussing how most relationship advice falls short, the biggest myths people have about relationships, and the contrast between Plato's and Aristotle's approach to relationships. We then dig into the role emotions play in a relationship, particularly passion, and what we can do to continue to cultivate and experience positive emotions in a marriage even after being together for years. We then dig into how our character influences our relationships and how our relationships influence our character. James and Suzann share insights on how and why to focus on our strengths, help our partners develop their strengths, and even go on a "strengths date" together. We end our conversation talking about the power of appreciation in relationships.
Show Highlights
The relationship myths that pervade our culture  
What Plato & Aristotle had to say about relationships 
What does an Aristotelian relationship look like?
What a couple of popular movies can teach us about health relationships 
Managing emotions and passion in a relationship
On maintaining your own interests and hobbies 
The role of novelty in relationships 
The power of secrets  
Fostering positive emotions 
How your character impacts your relationship
What is a "strengths date"?
The immense importance of gratitude
Resources/People/Articles Mentioned in Podcast

Connect With James and Suzann
Listen to the Podcast! (And don't forget to leave us a review!)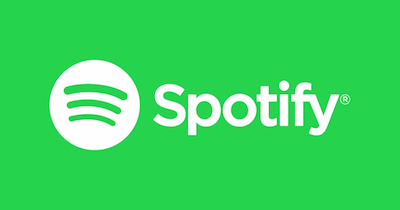 Listen to the episode on a separate page.
Subscribe to the podcast in the media player of your choice.
Recorded on ClearCast.io
Listen ad-free on Stitcher Premium; get a free month when you use code "manliness" at checkout.
Podcast Sponsors
Navy Federal Credit Union. Proud to serve over 8 million members, and open to active duty military, DoD, veterans, and their families. Visit NavyFederal.org/manliness for more information, or call 888-842-6328.
Saxx Underwear. Everything you didn't know you needed in a pair of underwear. Visit saxxunderwear.com and get $5 off plus FREE shipping on your first purchase when you use the code "AOM" at checkout.
Indochino. Every man needs at least one great suit in their closet. Indochino offers custom, made-to-measure suits for department store prices. Use code "manliness" at checkout to get a premium suit for just $369. Plus, shipping is free. 
Click here to see a full list of our podcast sponsors.
Read the Transcript
Coming soon!
The post Podcast #523: How to Keep a Happy Relationship Happy appeared first on The Art of Manliness.