Have you ever been sitting at your office desk and found yourself daydreaming about becoming a farmer? 
My guest today has written a practical, all-encompassing handbook to help you turn that dream into a reality. His name is Forrest Pritchard. He's a farmer and the co-author of the book Start Your Own Farm: The Authoritative Guide to Becoming a Sustainable 21st Century Farmer. We begin our conversation discussing the state of the farming profession and the social and economic forces that have made it harder and harder to pursue. Despite the headwinds facing would-be farmers, Forrest makes the case for why farming can still be a fulfilling and financially sustainable profession. He then delves into the nitty gritty of starting and running a farm, including start-up costs, land acquisition, deciding on what to farm, creating multiple revenue streams, pricing product, and figuring out where to sell your goods. We then discuss the mental and emotional toll of farming and how to manage burnout. 
If you've ever dreamed about becoming a farmer, this episode will provide a lot of useful information. Even if you don't want to become a farmer, you'll find this to be a surprisingly interesting look at a lesser known lifestyle, and gain insights that are applicable to any business and to life in general. 
Show Highlights
Has the state of farming changed in the last six years since Forrest was last on the show?
How farming has changed in the last 100 years or so 
Why should someone decide to become a farmer?
The primary obstacles modern farmers face
The erroneous assumptions that young prospective farmers make 
Farming as a business
Deciding on what kind of farming to do 
How to get the land needed to start a farm 
Why farmers should actually focus on their limiting factors
Forrest's food truck business
Pricing philosophies as a small farmer
Selling your goods once they're harvested
How do you avoid burnout as a farmer? 
What's the first thing someone should do if they want to become a farmer?
Resources/People/Articles Mentioned in Podcast

Connect With Forrest
Listen to the Podcast! (And don't forget to leave us a review!)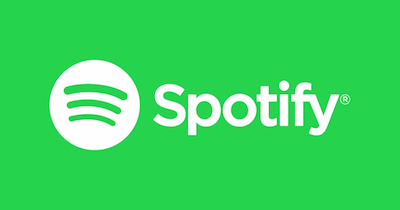 Listen to the episode on a separate page.
Subscribe to the podcast in the media player of your choice.
Recorded on ClearCast.io
Listen ad-free on Stitcher Premium; get a free month when you use code "manliness" at checkout.
Podcast Sponsors
Progressive. Drivers who switch save an average of $699 a year on car insurance. Get your quote online at Progressive.com and see how much you could be saving.
Art of Manliness Store. From t-shirts, to mugs, to posters, and other unique items, the Art of Manliness store has something for everyone. Use code "aompodcast" for 10% off your first purchase. 
Pod by Eight Sleep. Try the Pod for 100 nights, and if you don't love it they'll refund your purchase and arrange a free pickup. For a limited time, get $150 off your purchase when you go to EightSleep.com/manliness.
Click here to see a full list of our podcast sponsors.
Read the Transcript
Coming soon!
The post Podcast #519: How to Start Your Own Farm appeared first on The Art of Manliness.