When it comes to investing, your brain can be your best friend or your worst enemy. My guest today explains how, and what you can do to ensure your brain is a staunch ally in your quest for financial security. His name is Daniel Crosby, he's a psychologist, behavioral finance expert, and the author of The Behavioral Investor. We begin our conversation discussing the surprising ways sociology and physiology influence our financial decisions. We then delve into the psychological factors that cause us to make bad investing decisions, including ego, conservatism, attention, and emotion. Daniel then walks us through ways you can mitigate those factors in your financial choices. We end our discussion outlining what an investing framework looks like based on principles of behavioral science. 
While the principles discussed in this show relate to making sound choices in the area of financial investing, they're really relevant to making good decisions of every kind. 
Show Highlights
What is behavioral investing?
How sociological principles impact our financial decision-making 
Why money is a "functional fiction" 
How our body and physical well-being influences our financial decisions 
Testosterone and financial decisions (and why women are better investors) 
How ego affects investing 
Why our confidence increases when more complexity is introduced 
What is conservatism? 
How loss aversion impacts our decision making 
Why you should sleep on it 
How our attention influences our decisions 
Why you shouldn't be checking your portfolio every day 
The HALT Tool 
What type of person should get a financial advisor?
Resources/People/Articles Mentioned in Podcast

Connect With Daniel
Listen to the Podcast! (And don't forget to leave us a review!)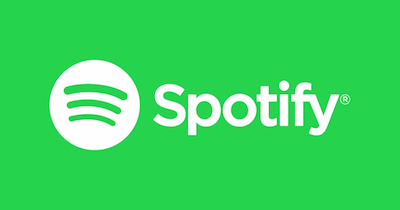 Listen to the episode on a separate page.
Subscribe to the podcast in the media player of your choice.
Recorded on ClearCast.io
Listen ad-free on Stitcher Premium; get a free month when you use code "manliness" at checkout.
Podcast Sponsors
Brilliant Earth is the global leader in ethically sourced fine jewelry, and THE destination for creating your own custom engagement ring. Get free shipping and shop all of Brilliant Earth's selections by going to BrilliantEarth.com/manliness.
Saxx Underwear. Everything you didn't know you needed in a pair of underwear. Visit saxxunderwear.com and get $5 off plus FREE shipping on your first purchase when you use the code "AOM" at checkout.
The Strenuous Life. A platform designed to take your intentions and turn them into reality. There are 50 merit badges to earn, weekly challenges, and daily check-ins that provide accountability in your becoming a man of action. The next enrollment is in June. Sign up at strenuouslife.co. 
Click here to see a full list of our podcast sponsors.
Read the Transcript
Coming soon!
The post Podcast #511: Mastering the Psychology of Investing appeared first on The Art of Manliness.