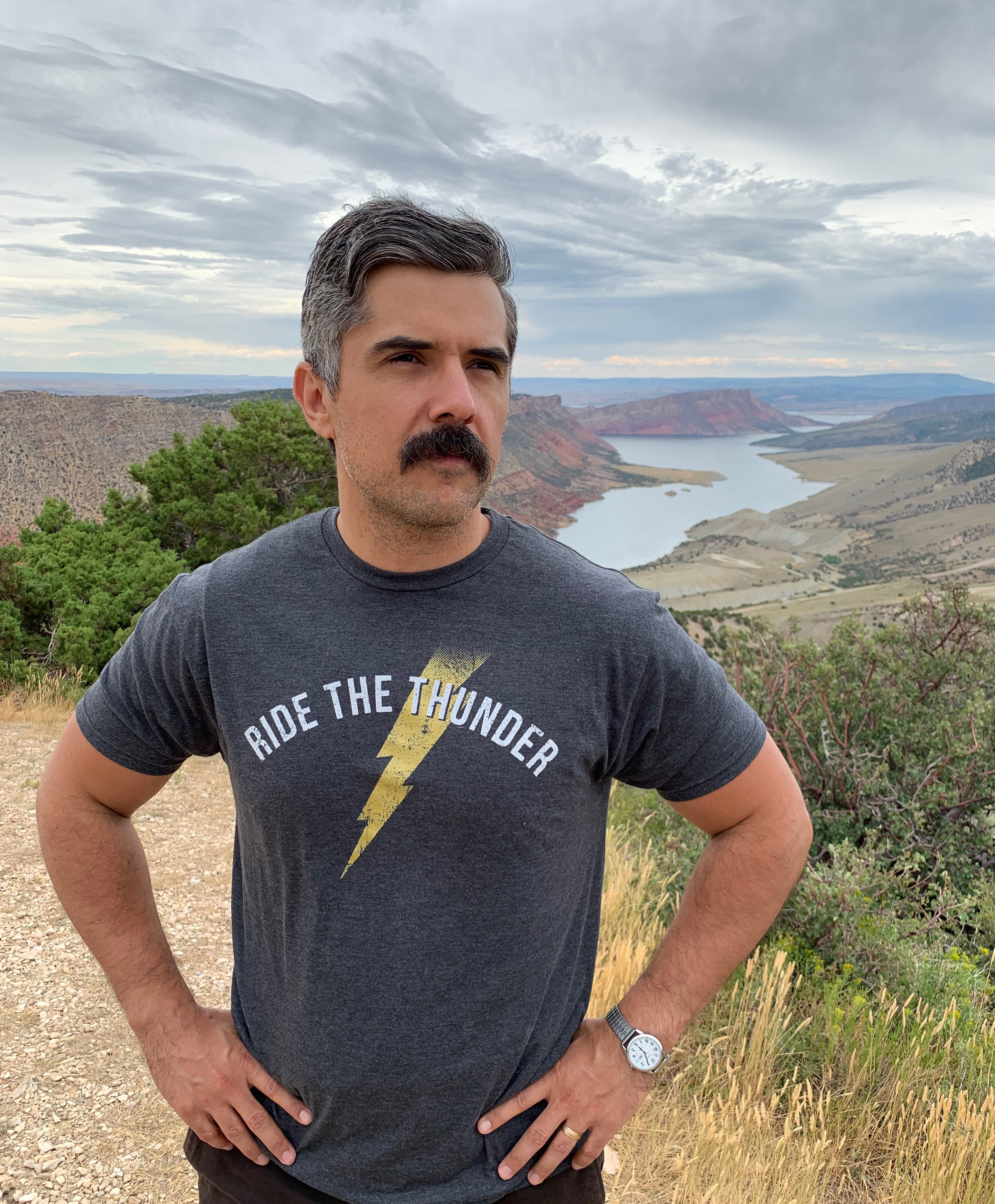 Shame on the man of cultivated taste who permits refinement to develop into fastidiousness that unfits him for doing the rough work of a workaday world. Among the free peoples who govern themselves there is but a small field of usefulness open for the men of cloistered life who shrink from contact with their fellows. Still less room is there for those who deride of slight what is done by those who actually bear the brunt of the day; nor yet for those others who always profess that they would like to take action, if only the conditions of life were not exactly what they actually are. The man who does nothing cuts the same sordid figure in the pages of history, whether he be a cynic, or fop, or voluptuary. There is little use for the being whose tepid soul knows nothing of great and generous emotion, of the high pride, the stern belief, the lofty enthusiasm, of the men who quell the storm and ride the thunder. –Theodore Roosevelt
A tee for the world's thunder riders. Dark heather gray; 50/50 cotton-poly blend. 
The post New AoM Tee: Ride the Thunder appeared first on The Art of Manliness.